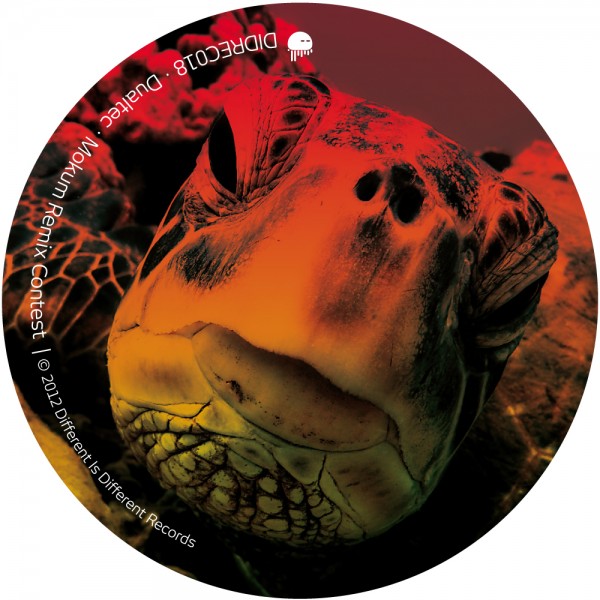 When Ray Taff and Colman Buckley (Dualtec) sent me their track 'Mokum', I instantly knew it was a dance floor monster hit. So, I thought I had do something more than just release it, that's why this remix contest has been created.
You can now be part of this upcoming release: download the parts, read the instructions below, and create your repaint of this marvelous techno track.
The Prize:
You get to release your remix along with the original tracks of the EP, and Drumcomplex' remix.
You get to release your own EP at Different Is Different Records in the near future.
The Rules:
Remix style must be techno, and techno only. Please listen to our releases to get an idea of our sound.
Your remix must contain at least ONE recognizable part of the original, preferably sample #7. 'Lead Flat'
You must submit your remix via our remix contest dropbox that you will find below
Use this image when you upload your remix to our dropbox
DO NOT ENABLE DOWNLOADS WHEN YOU SUBMIT YOUR REMIX TO OUR SOUNDCLOUD DROPBOX
You can submit more than one remix if you like
Send a mastered copy of your track on 16bit / 44 kHz lossless .wav or .aiff format
Keep an unmastered copy in 24bit / 44 kHz lossless .wav or .aiff format, with enough headroom (-6dB) for us to master
Do not send work in progress or unfinished remixes
Remix parts are copyright of Different Is Different Records, that means, they can only be used for this contest only.
The Schedule:
Remix competition begins tuesday january 24th
Submissions will closed on saturday februrary 25th
Winner will be chosen on february 26th
The Original Track:
Ray and Colman also put together a superb tutorial on Making Techno With Ableton, where they feature 'Mokum'. Please watch and learn:
The Remix Parts:
Submit your remix here:
Send us your sounds
The Best Entries:
Dualtec and I will judge the entries and post the best ones here: