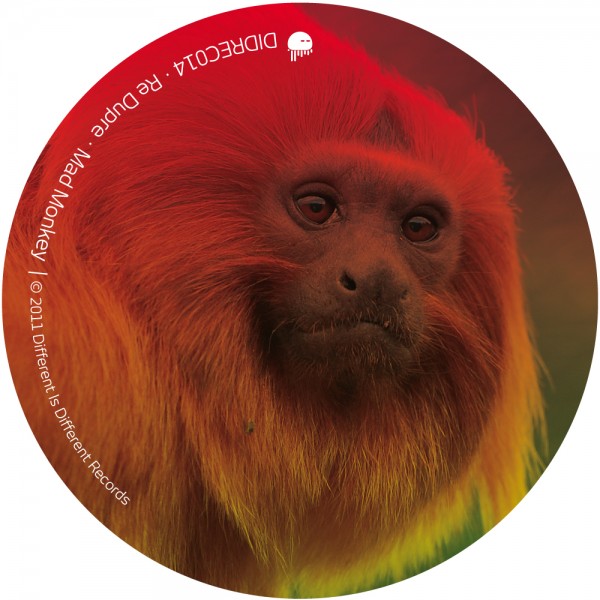 On our fourteenth release we welcome our friend Re Dupre, probably Sao Paulo's most sought after dj and producer. Not in vain has he released tracks on top labels like Lo Kik, Noise Music, Hotfingers, 303 Lovers, Teggno, and a myriad more. For DIDREC he tailor-made a techno stomper baptized as 'Mad Monkey' which sets the pace of the dance-floor right from the beginning, and is wholly reminiscent of taking a trip through a never ending highway tunnel, with an infinite amount of upward gears to choose from! The alien chatter lead synth line filters through your brain and builds itself into the forefront of this "floor breaking" track, constantly skipping in-between the floor destroying kicks and sub bass, evolving in to a massive weapon throughout the occasional gears winding up and down breakdowns, wholly reminiscent of a minimal "Steve Stoll" masterpiece, the alien chatter won't leave your head for days!!
Mattias Fridell's remix is just as the title says 'Dark And Low', very hipnotic, dubby, heavy bass- driven techno piece.
Pe & Ban used more 'classic' sounds and sequences, which lead them to a clubby reinterpretation with traces of old school techno.
Signed by an anonymous producer, the third remix is designed for the most demanding floors, think of it as a Mad Monkey but with a rusty blade in its hands: nasty agressive from "The Masked Racer".
Selected feedback
"Mattias remix for me dude is on fire at the moment.. Thanks, will play for sure!" –Paul Mac
"Massive percussion!. Wow, I love it!" –Satoshi Fumi
"Re Dupre is always a higlight, the org mix and the masked racer beast remix for me.! really cool stuff!" – Christian Fischer
"Good stuff, nice release. Full support!" –Anderson Noise
"Nice tool Mattias rmx, very useful" – Angel Molina
"Original is awesome!!! Playing!!!" – Loco & Jam
"Original and Fridell remix for me, NICE MUSIC!!" –Daniel Sanchez
"Original is massive! really like it!!! also mattias remix is good!" –Paride Saraceni
"Original is good stuff! Thanks!!" –Stacey Pullen
"Cool tracks on the EP. The Masked racer and Mattias's remixes are standing out for me. Will play them. thanks" –Dr. Hoffmann
"Original is great!!" –Hermanez
"Nice release!, will play the originalfor sure" –Leon Van Dongen
"Playing the original now for some month and its a beats on the floor, also thumbs up for Mattias Fridell Remix…full support" –Drumcomplex
Additional support:
Stanny Franssen, Zoë Xenia, Dj Veztax, Logotech, Franco Bianco, Orde Meikle, Kobbe, Paco Osuna, and more press and radio support.