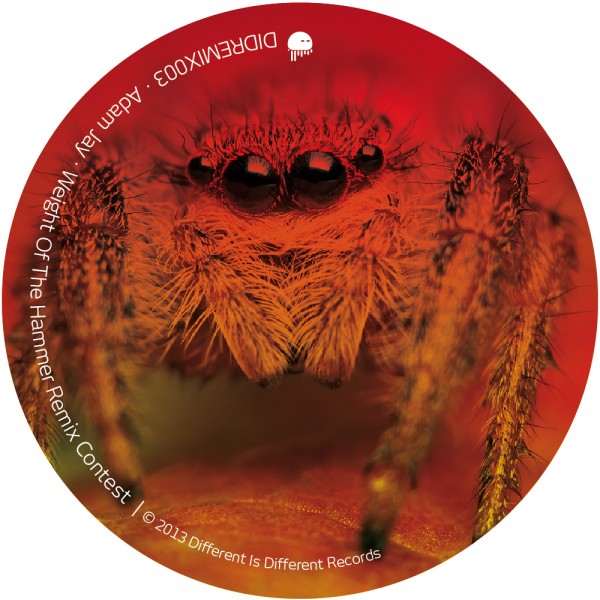 Our third remix contest is up!
The Prize:
– You get to release your remix along with the original track and Greencross Remix.
– You get to release your own EP at Different Is Different Records in the near future.
– You get a limited edition Different Is Different Records T-Shirt
The Rules:
– Remix style must be techno, and techno only. Please listen to our releases to get an idea of our sound.
– Your remix must contain at least ONE recognizable part of the original.
– You must submit your remix to this soundcloud group
– DO NOT ENABLE DOWNLOADS WHEN YOU SUBMIT YOUR REMIX TO THE SOUNDCLOUD GROUP
– Use this image when uploading your remix to soundcloud
– Post your remix to our Facebook Page, so everyone can listen and comment
– You can submit more than one remix if you like
– Send a mastered copy of your track on 16bit / 44 kHz lossless .wav or .aiff format
– Keep an unmastered copy in 24bit / 44 kHz lossless .wav or .aiff format, with enough headroom (-6dB) for us to master
– Never send work in progress or unfinished remixes
– Remix parts are copyright of Different Is Different Records, that means, they can only be used for this contest only.
The Schedule:
– Remix competition begins thursday january 3rd
– Submissions will closed on wednesday january 31st
– Winner will be announced on february 1st
The Original Track:
[soundcloud url="http://api.soundcloud.com/tracks/1879932″ params="" width=" 100%" height="166″ iframe="true" /]
Download the samples:
The SC group:

[soundcloud url="http://api.soundcloud.com/groups/114849″ params="" width=" 100%" height="450″ iframe="true" /]