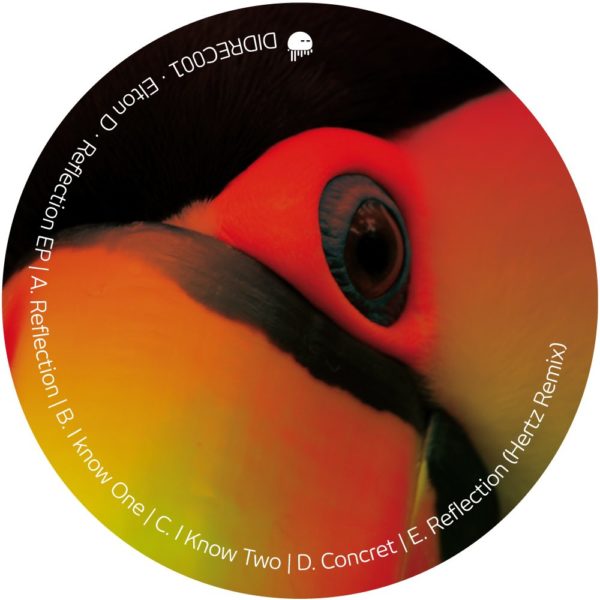 Different is Different Records' first release is called Reflection EP by Elton D. It has two versions of the title-track. The original is more atmospheric, with a slow build-up and a breakdown with a vocal that will stick in the heads of dancers. The other version is a more energetic interpretation by Hertz, the Swedish techno wizard.
Hertz was one of the initial supporters of Elton's music in Europe, being one of the first to release his tracks. Different Is Different arrives with the support of another heavyweight, master Dave Clarke.
The EP has also two versions for "I Know One". One comes with liquified percussion and is haunted by an alien vocal; the other is more shuffly, with unstoppable rhythms. A fifth track, "Concret", completes the release.
Trailer
Selected feedback
Alan Fitzpatrick: "the hertz mix is great guys, i will support."
Funk D'Void: "nice tracks!"
Rich Jones: "Huge release!!!! Bombs, all of them, but my picks are the Original mix of Reflection, and Concret. Big!!!"
Renato Cohen: "Great release!! Elton D again!! 🙂 "
Holgi Star: "like and play it for sure !!"
Eddie Halliwell: "full support"
Raul Mezcolanza: "I love all tracks 😉 Great work"
Henry Cullen aka Dave The Drummer: "like it, a different style for elton and he pulls it off! great trax! will play out."
Tim Xavier: "I like the concret track…"
Pedro Delgardo: "nice"
Drumcomplex: "full support"
Christian Fischer: "nice elton d release!!! i will support the Hertz remix!!"
Adam Jay: "Wow, each track in this release is incredibly strong. Elton D's coming at us with FULL effect!"