It's official: Adam Jay, the legendary techno producer, has joined our in-house artist roster.
This is really big news, and we are more than honored to have him as part of our artist roster.
His legendary productions on Primate, Primevil, Monoid, Global Trax, Gotham Grooves, Zync, and on his own imprint Chromagnon, set the trends of the techno scene back in the day.
Now he's back with a slower but not less powerful techno, and we are proud to be publishing very soon an ep that will shake every bone of your body.
This is definitively one of the greatest comebacks of 2010. Don't miss it!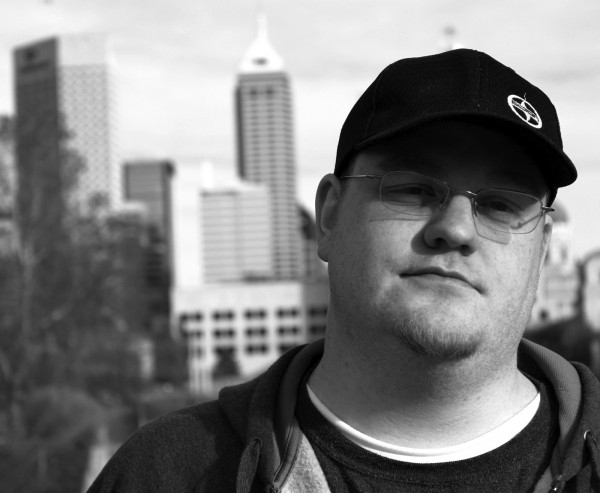 A bit more on Adam Jay:
Since 2002 Adam Jay has taken the global techno scene by the throat with continuous output on the most respected labels worldwide. He is, without a doubt, the most prolific and accomplished figure in electronic music to come out of Indianapolis. He has toured the world as a DJ and live performer on 5 continents and 18 countries.
His releases are among the favorites of Carl Cox, Dave Clarke, Sven Vath, Adam Beyer and other techno heavyweights. Best known for his releases on revered labels such as Monoid, Pornographic, Primate, Primevil, as well as Ben Sims' own Theory Recordings, Adam's sound can be best defined as soul infused techno with constant motion. With well over 50 twelve-inch vinyl releases to his name, Adam's musical palette as a producer extends well into his selections as a DJ, earning him a bimonthly residency in 2008 at the renowned Tokyo club Studio Cube 326.
2009 found Adam back in the studio preparing new tracks for release in a new era of techno and tech-house. That feverish production pace has bared fruit, with three releases already by February 2010. The first of which, "Restraint", on Angel Alanis' own A Squared Muzik label has been received very well since its February 2 release date with support from house legend Danny Tenaglia. A slew of more releases on American techno labels Communique, Impact Mechanics, MHR-HRD, as well as the Polish label Stereophonic Recordings and Brazil's Different is Different Records have been signed for release in 2010, with yet another European tour to follow this summer.